Dr Kevin Lynch - GP/Associate
Dr Kevin Lynch is an enthusiastic rural GP who has been caring for people from birth to older age in the Dalby region for a generation. As one of the senior clinicians at Myall Medical Practice, he is proud to continue providing the comprehensive medical services that define the Rural Generalist doctor.
Dr Lynch enjoys the team work approach to family practice with the support of practice nurses to greatly enhance the health of patients through education and pro-active follow up.
His special interests include obstetrics and paediatrics, dermatology and skin cancer medicine, palliative and aged care medicine. Dr Lynch is also involved on management and advisory committees for Dalby's aged care facilities.
He is an avid clinical teacher for GP registrars and medical students.
Away from the stethoscope and scalpel he enjoys gardening, being a handyman, bush and beach escapes
Dr Ross Maxwell - GP/Associate
Dr Ross Maxwell FRACGP, FACRRM,DRANZCOG, GAICD graduated from the University of Queensland Medical School in 1982. Ross worked at the Princess Alexandra, QE2 and Redcliffe Hospitals prior to commencing general practice in Dalby in 1989. Ross practices anesthetics and obstetrics at the Dalby Hospital.
Dr Maxwell's other interests have been in Medical organisations having served on the board of the local division of general practice, the state branch council of the AMA, and as president of the Rural Doctor's Association of Australia in 2006. Ross is currently on the board of Health Workforce Queensland and has been on the board of the National Prescribing Service.
Dr Maxwell is married to Dr Kate Hart who also works with us in the Myall Medical Practice. They have 3 adult children.
Dr John Bechtel - GP/Associate
Dr Bechtel graduated from his MBBS in 1976 through Queensland University. He completed his Diploma of Child Health in London in 1983 and his DRCOG in London in 1984.
Dr Bechtel has had nearly 30 years experience in a rural practice in Queensland – 19 years as the Medical Superintendent and 11 years in Procedural General Practice, doing both anaesthetics and obstetrics.
He is an instructor with Advanced Paediatric Life Support in Australia since 1997.
Clinical interests:
Anesthetics and emergency medicine
Obstetrics
Skin cancer medicine and surgery
Teaching
Dr Marianne Gall - GP/Associate
MBBS(Qld); FRACGP; FARGP.
Dr Marianne Gall graduated from the University of Queensland Medical School in 1998. She has worked in Toowoomba, Roma and at the Sunshine Coast before coming to Dalby.
Dr Gall is a fellow of the Royal Australian College of General Practitioners, and has a secondary fellowship in Advanced Rural General Practice. She has undertaken further study in Anaesthetics.
She also works as a Visiting Medical Officer at the Dalby Hospital in the areas of Emergency Medicine and Anaesthetics.
Marianne loves living and working in a rural setting and attempting to deliver quality health care from the cradle to the grave. Her Medical Special interests include Women's and Children's Health, Skin Cancer Management and minor operative procedures.
With her husband and three young children she has made Dalby her home and loves being involved in the Dalby Community. When not working she enjoys spending time with family and friends, good coffee, good books, watching sport (mainly Rugby) and staying active and trying new things - recently dabbling in triathlon.
Dr Felipe Londono - GP/Associate
Felipe studied medicine in Colombia, and after graduating worked for 5 years as a GP in a rural area. In 2008 he decided to re-locate to Australia as an international student. Adelaide was his first city and there he obtained a Masters degree in International Public Health at Flinders University School of Medicine.
With an opportunity to establish himself in a Rural Practice, Felipe re-located to Dalby and commenced work at Myall Medical Practice in March 2011. Felipe maintains an active interest in General Practice, achieving advanced training in skin cancer and sexual and reproductive health. Felipe has obtained RACGP fellowship thanks to his dedicated study in general practice.
Felipe is committed to stay at Myall Medical as he now calls this region home.
His non medical interests include soccer, cycling, movies and scuba diving.
Dr Kate Hart studied medicine at the University of Queensland and Graduated in 1982. Dr Hart, wife of Dr Ross Maxwell, has enjoyed living in Dalby, raising their three children and working at the Practice on a part-time basis since 1989.
Dr Hart is a General Practitioner with a special interest in women's health.
Dr Tammy originally joined Myall Medical Practice as a Rural Generalist registrar in 2014. Tammy spreads her professional career across two locations, working as a GP at Myall Medical Practice and also as a Doctor at the Dalby General Hospital. She has previously worked at Redcliffe and Ipswich Hospital prior to moving to Dalby.
Tammy enjoys working in a team environment that encompasses the expertise of medical, nursing and allied health workers, providing holistic care to her patients and their families.
Tammy's special interests include Obstetrics and Gynaecology having completed her Advanced Diploma of Obstetrics in 2013. Tammy provides private obstetric services to patients of Myall Medical Practice and public obstetric services through the Dalby Hospital in the areas of antenatal, hospital and post-natal care as well as assisting women with their gynaecological concerns.
Tammy is married to Ryan and they have three fur-babies of the four-legged variety. In 2016 Tammy and Ryan welcomed their first beautiful child into the world - little Matilda!
Tammy enjoys socialising with friends and family, playing team sport and watching live music.
Dr Lotte Verhoef is joining the Myall Medical Practice Team from 9th January 2017.
Originally from the Netherlands where she studied medicine, Lotte relocated to Australia shortly after her graduation in 2004. Since then she has worked in many different places Down Under, from Esk to Ipswich, from the Gold Coast to Mullumbimby. She is now heading for Dalby.
Dr Lotte believes that good health is a balance between mind, body and soul and in her practice she will work with her patient to achieve this equilibrium.
She is interested in all aspects of rural general medicine especially women's, children's and mental health.
Dr Lotte is happy to see new patients to the Practice and looks forward to assisting families with their healthcare needs.
To maintain her own balance, Lotte enjoys spending time with her young family, exploring the great outdoors, being involved in the community and practising yoga.
Dr Lotte is looking forward to working with and caring for the people of Dalby whilst she makes Dalby home!
Dr Deepama Sumanasekera - GP
Dr Deepama, originally from Sri Lanka, relocated with her family to Dalby in December 2015.
Prior to moving to Australia, Deepama has worked as an Intern Medical Officer in General Medicine and General Surgery at the National Hospital of Sri Lanka, Colombo; as a Medical Officer at the Borella Private Hospital in the Psychiatry Unit and Emergency Treatment Unit and as a GP and Lecturer in Family Medicine at the Department of Family Medicine, Faculty of Medicine.
Deepama has been working as a GP at Myall Medical Practice since December 2015 and thoroughly enjoys working in our rural community. Deepama has seen and managed a wide cohort of patients, working across all areas of General Practice. Deepama is happy to see new patients.
Dr Deepama is committed to on-going education and professional development and during her time at Myall Medical Practice has undertaken additional studies in women's and reproductive health.
Outside of work, Dr Deepama enjoys spending time with her family, travelling and cooking amazing Sri Lankan cuisine!
Dr Mindy studied her medical degree at Flinders University in Adelaide. Prior to her medical degree she studied medical science and worked as a multi-skilled medical scientist in pathology. She has had diverse medical experiences during her time working in Alice Springs and Darwin in the Northern Territory, which has served as a solid foundation for her career as a family doctor.
Mindy has an interest in obstetrics and women's health and is passionate about health promotion. She has previously completed the Advanced Obstetric Diploma in Darwin, Northern Territory. Mindy will be providing obstetric services to Myall Medical Practice and Dalby Hospital in the areas of antenatal, labour and delivery in hospital and postnatal care, as well as assisting women with their gynaecological concerns. Mindy is currently completing her rural general practitioner (GP) training and has worked throughout rural Australia.
In her free time, Mindy enjoys spending time with family, hiking the countryside and pottering in the kitchen and garden.
Dr Robert Illingworth - GP
Dr Rob Illingworth grew up in Ipswich and spent most of his medical school years at UQ Ipswich and Ipswich hospital as well as some time in Rockhampton and New Orleans in the US.

Dr Illingworth spent 4 years working as a doctor at Ipswich Hospital occasionally covering hospitals in Laidley, Gatton, Boonah and Esk before moving into a 2 year placement to complete his Rural Advanced Skills training in Emergency Medicine at Ipswich hospital.
Dr Illingworth joined the Myall Medical Practice team in February 2017 as a GP Registrar. He is also engaged as a Doctor at the Dalby Hospital.
Professionally, in addition to general practice, Dr Illingworth has a particular interests in Emergency Medicine and Point of Care Ultrasound.

"Outside of work I enjoy bush walking and playing blues guitar."
Dr Lyndall Nurzynski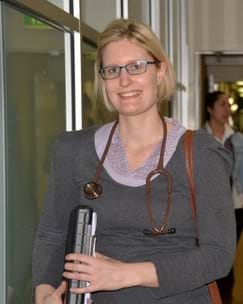 Dr Lyndall Nurzynski completed her medical degree at Griffith University on the Gold Coast. For the past two years, she has worked in Redland Hospital in Cleveland, QLD, developing her knowledge and skills within a variety of medical specialities, including Paediatrics, Obstetrics and Gynaecology, General Medicine, Psychiatry and Emergency Medicine. She is looking forward to her transition to General Practice where she will strive to provide holistic care to her patients and their families.
Lyndall also has a degree in Psychology and has particular interests in mental health, women's health and health promotion. She is committed to professional development and plans to complete further education and training in these areas during her time as a GP registrar at Myall Medical Practice.
In her free time, Lyndall enjoys keeping fit and healthy by attending regular group fitness classes. She also enjoys spending time with friends and family either outdoors or over a nice meal or coffee.
Dr Peter Byrnes - GP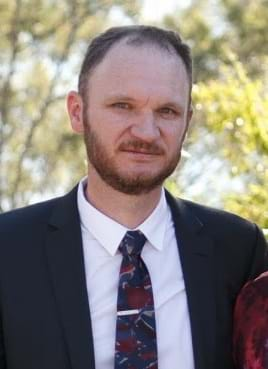 Dr Peter Byrnes is a rural generalist GP registrar who will be joining the Myall Medical Practice team in 2018. Dr Byrnes will be transitioning from Northpoint Medical Centre in Toowoomba late January upon completion of a 6 month GP registrar position.
Dr Byrnes has been working as a doctor for the past four years at the Toowoomba Base Hospital, with relieving terms in several smaller hospitals throughout the Darling Downs and South West including Dalby, Tara, Jandowae, Chinchilla, and Miles.
Dr Byrnes previously had a 15 year career in business computing before studying medicine at the University of Queensland facilities in Ipswich and Toowoomba. He has wide interests in all aspects of rural and family medicine. He enjoys spending time with his three children, camping, bushwalking, and photography.